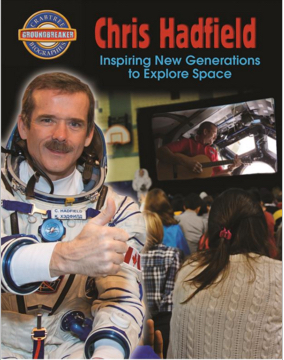 Chris Hadfield: Inspiring New Generations to Explore Space
In December 2012, Canadian astronaut Chris Hadfield embarked on the greatest assignment of his career—a five-month mission aboard the International Space Station (ISS). During the mission, Chris became the first Canadian to serve as ISS Commander. Through his mastery of social media, Chris made space travel cool again — in fact, he was dubbed "Commander Cool!" While aboard the ISS, Chris live-chatted with school kids via Reddit; he used Twitter to share hundreds of photos and videos with his millions of Earthbound fans; and he produced the first album of songs ever recorded in space.
Canadian Children's Book Centre selection, BEST BOOKS FOR KIDS AND TEENS, Spring 2016.
---
Book categories: Biography, Middle Grade Books, Non-Fiction, and Science