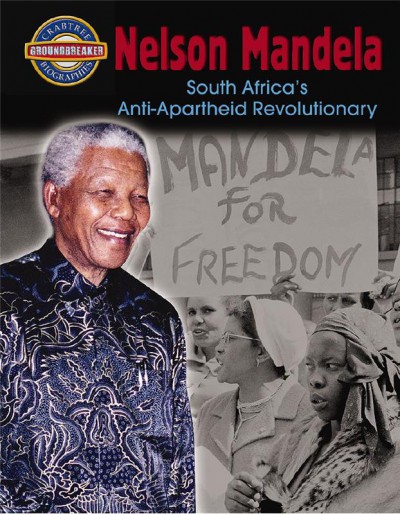 Nelson Mandela: South Africa's Anti-Apartheid Revolutionary
Imprisoned for 27 years, Nelson Mandela became a symbol in the fight against the oppression of the black majority by South Africa's apartheid government. The first in his family to attend school, Mandela was given the English name Nelson by his teacher on his first day.
As Mandela moved up the educational ladder, he became more and more involved in social justice. When he became a lawyer, he joined the African National Congress (ANC), an organization whose purpose was to increase the rights of black South Africans. In 1961, Mandela helped found a military branch of the ANC that used guerrilla attacks against the government.
His imprisonment became a rallying point for black South Africans—and eventually the world. International pressure against the government helped bring about the end of apartheid and Mandela's release in 1990. Mandela was elected president, serving from 1994 to 1999, and remains a figure revered and loved by his grateful nation.
---
Book categories: Biography, Middle Grade Books, and Non-Fiction