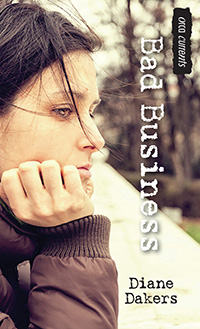 "What is great about this book is its relevant subject matter to which many kids can relate.
Lindy comes across as a natural character who experiences the same things everyone else
does. … The plot progresses very quickly which, in turn, makes the book a gripping and
fast-paced read that is sure to hold the attention of readers."
                                                                         ~ Stephanie Johnson, CM Magazine, September 2015


Lindy has been working hard cleaning and doing odd jobs around the neighborhood to earn money for a trip to the Arctic. When Mrs. Naulty, an elderly client, mistakenly pays her a huge amount of money, Lindy keeps it to pay the early-bird rate for her trip. It's only when a schoolmate learns what she did and starts blackmailing her that Lindy starts to suffer for her actions.
***
Canadian Children's Book Centre selection, BEST BOOKS FOR KIDS AND TEENS, Spring 2016
---
Book categories: Fiction and Middle Grade Books