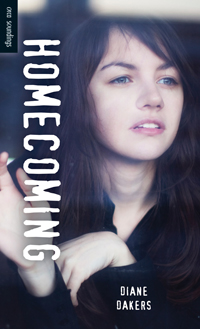 Maybe innocence is never clear-cut.
Fiona's dad comes home after sixteen months and eight days in jail. Along with her mother and family friends, she awkwardly welcomes him home. Uncle David is there, because he picked Dad up at jail. Dad's best friend Simon, his wife May and neighbor Elisabeth are also at the house to greet Dad. He's been away so long, it's an uncomfortable reunion for Mom and Fiona, who have suffered financially, emotionally and socially in his absence. Even the dog, Honey, isn't sure about Fiona's dad anymore.
Fiona's dad was in jail for a crime he didn't commit. Or did he? Fiona thought she knew him. Believed he was innocent. But now that he's home, her friends, her teachers, even her mom—everyone is treating him like a criminal. Guilty or not, Fiona's father has ruined everything. When she starts getting lured into the darker side of life, she discovers who her father really is.
---
Book categories: Fiction and Young Adult